Bought the set at Nordstrom for $30. It's a bit expensive but to me it's better to get three minis than buy three full size for $20 a pop.
Sorry I don't have a picture of the nail polish trio but it's on the website if you're interested! I only have swatches today, which seems a little reverse for me lol.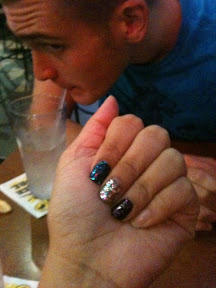 I was too excited when I bought them today so I painted then really quick at the library while I was studying. These were two coats!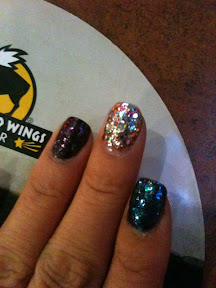 Bad Romance, Happy Birthday, and Across the Universe!
Yes, I am blogging at buffalo wild wings while waiting for my food.
I'll catch you gals later!
<3
- Posted using BlogPress from my iPhone